Details

By

Norman Fine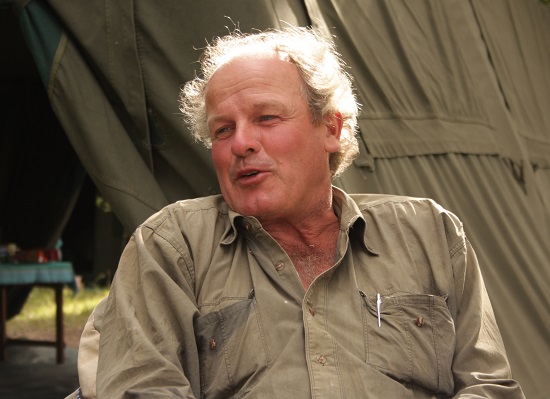 Tristan Voorspuy could identify every tree, every bird, and every creature that walked the landscape, and was a force for preservation. / Garth Thompson photo
Tristan Voorspuy, sixty, was ambushed and murdered on his Sosian ranch on March 4, 2017. We report this breaking news because Tristan was well-known and respected by so many foxhunters across North America who traveled to Kenya for his riding safaris.
Tristan led most of the safaris. He could identify every tree, every bird, and every creature that walked the landscape, and had stories to tell about each. His death at the hands of renegade tribal warriors comes as a painful shock to those who remember him as a gifted horseman, pilot, former foxhunter, bold and rugged friend, naturalist, and a force for conservation in Africa. He truly cared about and and worked for the preservation of his natural world.
In fact, in a bizarre way, Tristan's murder can be directly related to his conservation success. In 2005, Tristan and six investors purchased Sosian, a 24,000-acre ranch that was badly degraded. Tristan turned it into a highly successful wildlife conservation project, one of a number of large ranches that double as wildlife conservancies. Tribal warriors, members of Kenya's Samburu and Pokot ethnic groups who live in an area denuded by drought and livestock, have recently seized several of these ranches so they may now graze their goats and cows.