Details

By Norman Fine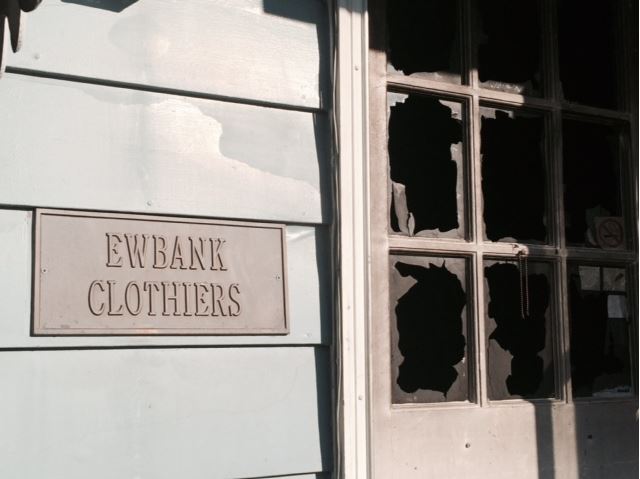 The fire that consumed Ewbank Clothiers in Berryville, Virginia on Thursday, August 13, 2015 couldn't have come at a worse time for proprietor Karen Ewbank. Her custom tailoring shop was full of hunt coats and other foxhunting attire either being repaired or built in preparation for the upcoming hunting season.
"I woke up at three in the morning that night, counting red coats," she recalls.
In addition to the loss of clothing and fabrics, perhaps even more serious is the loss of her meticulously cut pattern drafts—now ashes—used to trace shapes onto fabrics. The patterns will have to be re-plotted on brown Kraft paper from client measurements and re-cut—a process that takes about five hours for each client's hunt coat. As of the date of this article, Karen doesn't yet know whether her client measurement charts survived. They're in steel filing cabinets in the front of the shop, and she has hopes that they were spared.
"I'm kicking on," Karen told me today, the first workday of a new week. "I'm moving everything to my house and will work from here until the shop is rebuilt. That could take months, even though the structure is still sound."