Details

By

Norman Fine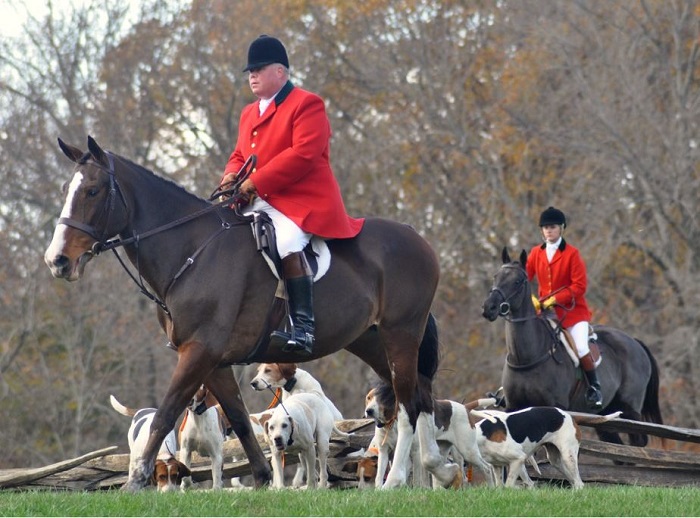 For several years Bob Ferrer, MFH, and Caroline Hunt members gave foxhunting demonstrations at Mount Vernon—another excellent venue for outreach that attracts visitors from around the country and the world.
One stop on Virginia's Fredericksburg-area Historic Garden Week Tour this spring was at Chase's End, the home and farm of Bob and Elizabeth Ferrer, Joint-MFHs of the Caroline Hunt. It's quite a commitment to invite the world into your home and property, but the week-long tour has been a popular tradition in Virginia since 1927 when the Club decided to raise funds to save trees planted by Thomas Jefferson on the lawns of Monticello.
Today, funds raised during Garden Week are still used to restore and maintain Virginia's historic gardens and to provide graduate level research fellowships. On Tuesday, April 30, 2019—the day scheduled for the tour at Chase's End—the Ferrers hosted nearly 800 guests and staged a unique scene rarely experienced on Garden Club stops. Mounted Caroline Hunt members and staff rode out with foxhounds at 11:00 a.m. and 2:00 p.m. to demonstrate our sport to the uninitiated. What nicer way to introduce and promote foxhunting?