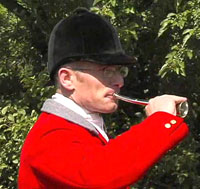 June 24, 2010
FHL is proud to announce our first video production, Calls on the Horn with John Tabachka. In the seven-minute video, John blows eight calls and explains when and why the calls are used by your huntsman.
Test your knowledge of the calls on the hunting horn by taking our Quizzes.
To read more, log in (above) or click to subscribe.